GIVE YOUR SCREEN ENCLOSURES A FRESH LEASE ON LIFE
An outdoor screen enclosure lets you enjoy the beautiful Florida climate without dealing with pests. Modern screens do more than keep mosquitoes out, including controlling sun exposure and resisting wear and tear. Our team at All About Screens is here to make sure yours can do its job as effectively as possible.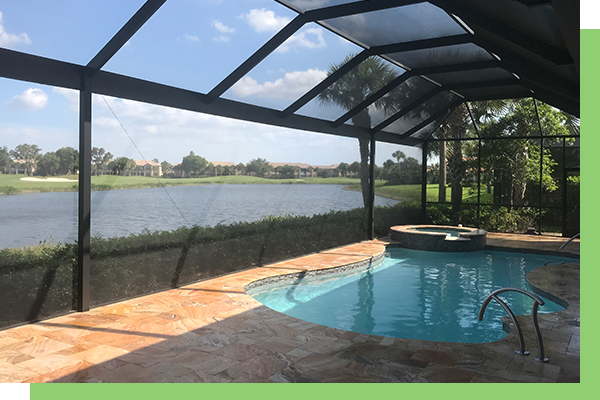 REPAIR SERVICES FOR SCREEN ENCLOSURES IN BONITA SPRINGS:
20/20 Phifer Insect Screen
Florida Glass Privacy Screen
Stainless Steel Fasteners
Door Hardware Upgrades
Tear Replacements
And Much More!

WHY CHOOSE ALL ABOUT SCREENS FOR YOUR POOL SCREEN REPAIR?
Since 2005, All About Screens has been providing high-quality repairs for countless screen enclosures in and around the Bonita Springs area. Our main priority is to make sure you can enjoy this beautiful Florida weather without being bothered by pests and other outdoor elements. Here's a few reasons why we are the preferred enclosure repair company in the area:
We are licensed and insured
We are family-owned and operated
We go the extra mile for your screen enclosures
We're ready to serve you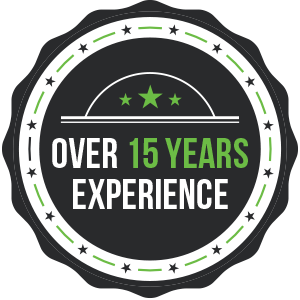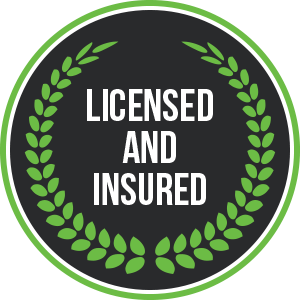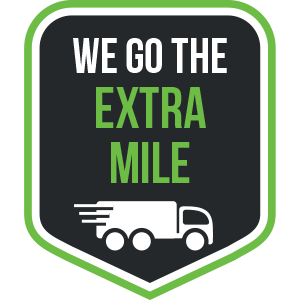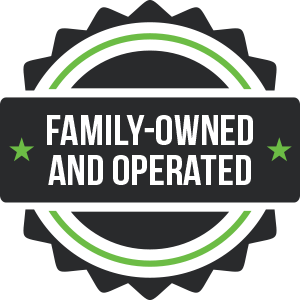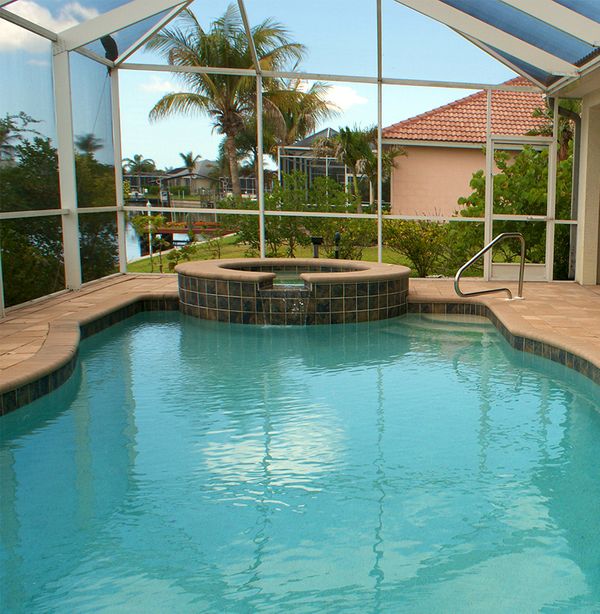 WHY REPAIR YOUR OUTDOOR SCREEN ENCLOSURE
INCREASES THE VALUE OF YOUR HOME
The climate here in Florida is hard to beat, which explains why so many people decide to plant their roots here. With that being said, it gets hard to relax when you're constantly having to swat away insects and pests that find their way into your pool privacy screen that's been ripped or damaged. At All About Screens, we used the best materials to repair your screen enclosures so you can relax without being bothered. Schedule a free estimate today!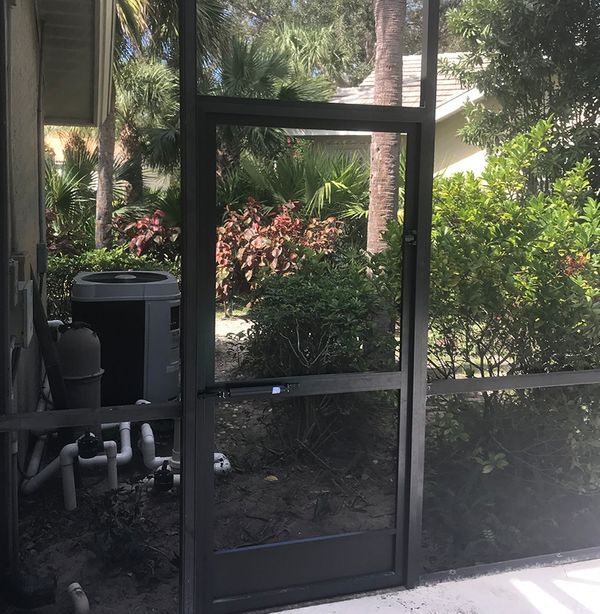 DIFFERENT KINDS OF REPAIRS WE PROVIDE
From working in this industry for over 15 years, we know the different kinds of wear and tear that can occur on screen enclosures, so you can rest assured that we know exactly how to repair your privacy screen in the most cost-effective and efficient way possible. Here are some of the outdoor screen enclosure repairs we commonly provide:
Screen Panels
Normal Wear (Including Sun Damage)
Tears
Weather-Related Damage
Frame Replacement
WHEN IT'S TIME FOR A COMPLETE REPLACEMENT
While most of the time simple repairs can do the trick, there are instances where having your screen enclosure replaced is the best option. This might be the case if you experience weather-related damage that is beyond repair, or your screen enclosure has simply reached the point where it is no longer effective. We are licensed and insured, and we will only recommend solutions that are necessary. When you hire us for the job, you can expect honest and accurate advice along with unbeatable prices on all of our services.

OUTDOOR SCREEN ENCLOSURE REPAIRS YOU CAN DEPEND ON
We've been repairing screen enclosures of all shapes and sizes in Bonita Spring and the surrounding areas for over 15 years. Whether it's a large-scale repair or one panel that needs some TLC, we're here to do all the heavy lifting for you using the best materials in the industry. Schedule a free estimate today to get started! If you have an old or worn screen the smallest tear can turn into a disaster. If your screen is damaged, let our team take a look! Turn your old entryway into a new living area with our help.