ELEVATE YOUR HOME WITH AN ENCLOSED FRONT ENTRYWAY
Far too often, people overlook their front entries when it comes to expanding the useful square footage of their homes. If you have a partially enclosed entry, let our expert team at All About Screens enclose it for you! This upgrade is not only practical, but it will also elevate your home's curb appeal. Reach out to us today to get started!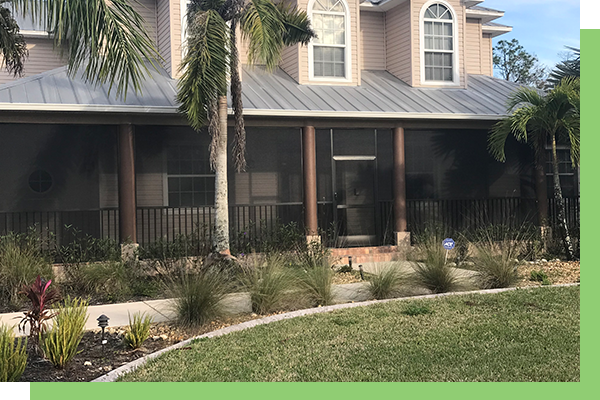 FRONT ENTRYWAY SCREEN ENCLOSURES YOU CAN DEPEND ON:
Here at All About Screens, we use only the best materials, ensuring you get the best frames, fasteners, and screens. Here's some of the accessories included in our selection:
20/20 Insect Screen (Super and Regular Available)
18/14 Super Screen, Florida Glass
White or Bronze Aluminum Framing
Interior and Exterior Seal To Aluminum Framing
Standard Style Screen Doors
Special Order PCA Doors
Standard Hinges
Stainless Steel Fasteners
Nylo-Tec Screws
Rubber Seal Bug Sweep
And More!

WHY CHOOSE ALL ABOUT SCREENS FOR SCREEN ENCLOSURE INSTALLATION
For over a decade, we at All About Screens have been helping Bonita Springs residents keep the pests out and the fresh air in with our front entryway screen enclosure services. We pride ourselves in offering services that are dependable, affordable, and effective. When you hire our team for your screen enclosure project, you can have peace of mind knowing you're working with the best company in Bonita Springs. Here's a few reasons why we are the preferred screen enclosure company in the area:
We are licensed and insured
We are family-owned and operated
We go the extra mile for your screen enclosures
We're ready to serve you
BONITA SPRINGS FRONT ENTRY SCREEN ENCLOSURE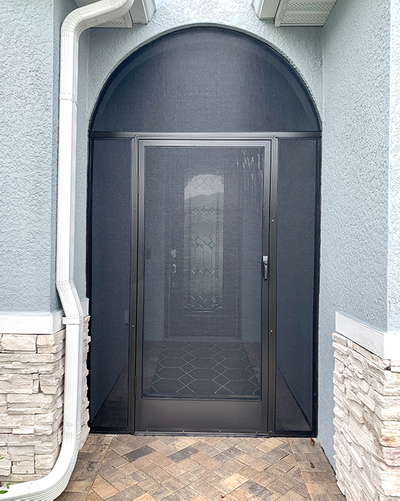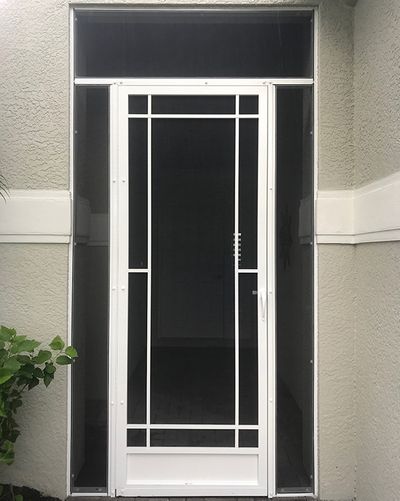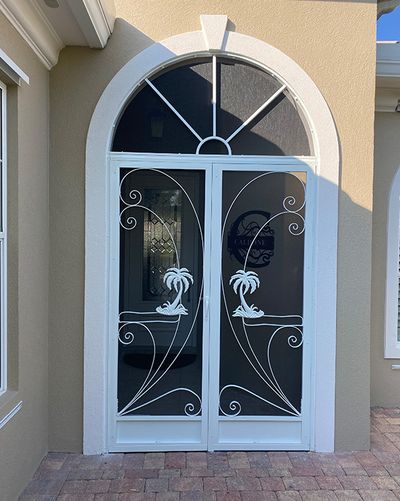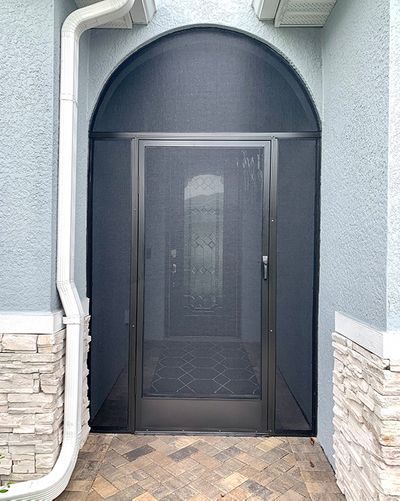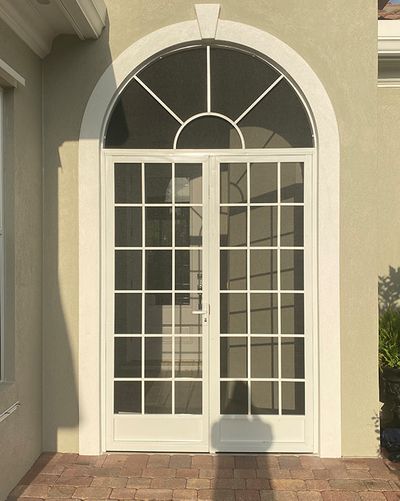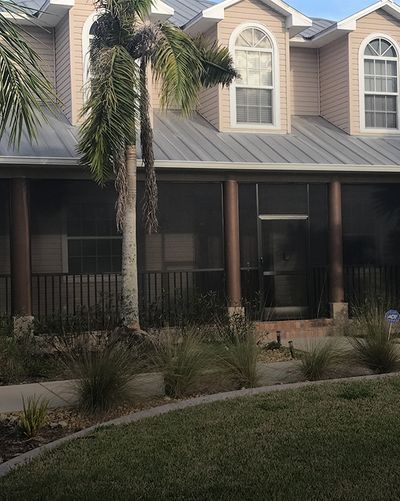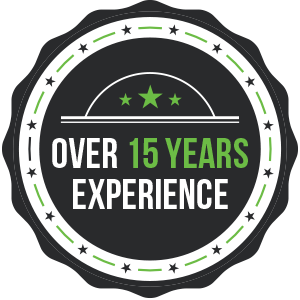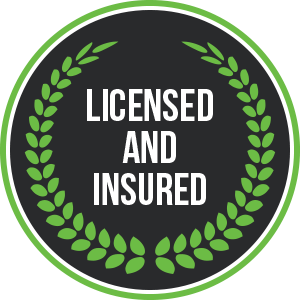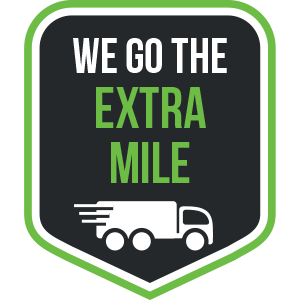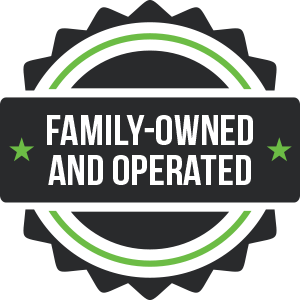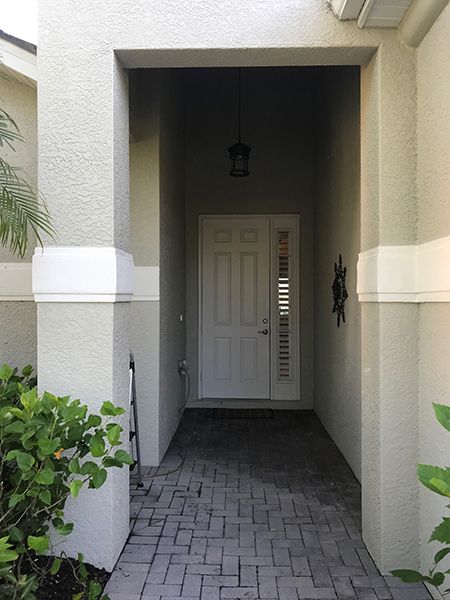 ADD DIMENSION TO YOUR ENTRY
There's so much untapped potential when it comes to your entryway. The entryway to your home is much more than just a transient space, and we at All About Screens are here to help your entryway reach its full potential. Our outdoor screen enclosures can help keep the Florida pests out of your home without impeding the gorgeous Florida weather we all love to welcome in our homes. You can turn your entryway into a small, screened-in porch, putting one more layer between you and the bugs outside. Just give us a call today, and we will transform your entryway while keeping your budget and timeline top of mind.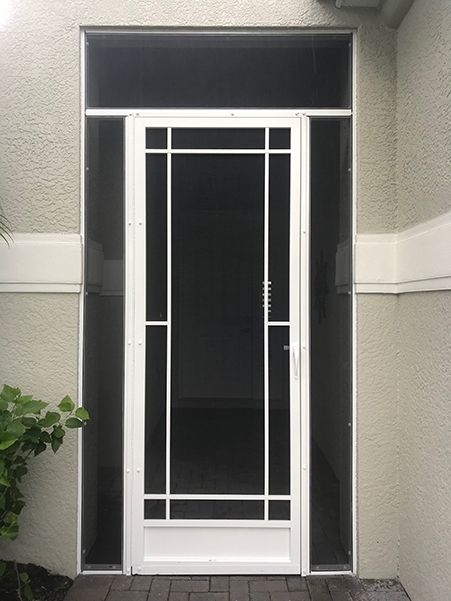 BENEFITS OF ENCLOSING YOUR FRONT ENTRYWAY
For over 15 years, we have been providing the Bonita Springs area with superior screen enclosure services. If you are on the fence about whether or not you want to enclose your front entryway with our screen enclosure services, we're here to inform you about all of the benefits you will reap if you do, including:
Keeps Pests and Bugs Out Of Your Home
Allows Fresh Air To Circulate In Your Home
Reduces Air Conditioning Costs
Elevates Curb Appeal
And Much More!
If you're ready to allow fresh air in your home without inviting bugs and debris in, give our licensed team at All About Screens a call today.

OUTDOOR SCREEN ENCLOSURES IN BONITA SPRINGS
Don't overlook your entryway when it comes to expanding the useful square footage in your home. Not only does it give the exterior of your home a more unique and refined look, but it is also extremely practical and effective in allowing fresh air in your home while keeping the Florida pests outside where they belong. When you hire our family-owned and operated company with decades of involvement in our community, you will be pleasantly surprised at how professional, respectful, and knowledgeable our team is. Contact us today for a world-class outdoor screen enclosure installation! If you have an old or worn screen the smallest tear can turn into a disaster. If your screen is damaged, let our team take a look! Turn your old entryway into a new living area with our help.